Patrick received his undergraduate degree in Political Science/History from Earlham College and his Masters of Arts in Management with concentrations in Corporate Management and Business Communications from the College of Notre Dame of Maryland.
Starting his entrepreneur journey, Patrick spent his summers home from college working for his father as a job site supervisor on construction sites. He recruited his friends to work for him, and to this day, they still remain close friends!
Following graduation, Patrick co-founded and ran the business end of the first all-volunteer veterinary blood bank in the country – The Eastern Veterinary Blood Bank. This business created a brand new niche industry. The blood bank opened in 1993 and was successfully sold in 2011.  Even though Patrick maintained his connections with the blood bank throughout its 18 years, Patrick's entrepreneur and business efforts were not limited to just the blood banking industry. He went on to open a veterinary consulting business, and became National Director of Sales for a patented product company.  From there, Patrick took on the standard way that masonry products were being marketed and founded Visionary Product Solutions.
Patrick has also worked extensively with nonprofits, which led him to the position of Executive Director of Leadership Anne Arundel. From there, he became a Vistage International Chair, launching two Vistage Peer Advisory Boards.
Currently, Patrick is the President of Chesapeake Think Tank and has recently launched a unique small business, The Spark Business Institute. Additionally, he has served and actively continues to serve on numerous nonprofit boards, to include being the Past President of Anne Arundel County Arts Council, and currently serves on the Annapolis Opera Board.
Theresa received her undergraduate degree in Management Studies from the University of Maryland, University College. She also earned an Associate of Arts Degree in Office Management from the Anne Arundel Community College.
The first 15 years of Theresa's business experience focused within the veterinary industry, working in daytime and emergency practices. Her initial experience within this field began when Theresa worked the front desk during her college years, and upon graduation was promoted to Hospital Manager at the area 24-hour emergency clinic. 
Other positions held: General Manager, Owner/Operator, Productivity Specialist.
Currently, Theresa manages the day-to-day operations of the Chesapeake Think Tank (CTT) as the Project Manager, providing outsourced management support for CTT clients, advises on productive work space solutions, and keeps CTT projects on time and on track.
Theresa enjoys spending time with her family, hiking the West Virginia mountains, serving on the Parent Association Board at Wye River Upper School, and working at her local library where she keeps-up-to-date on the latest productivity books and biographies.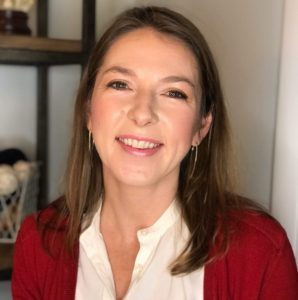 Joelyn received her bachelor's degree in Journalism and Public Relations from the University of Maryland's, Philip Merrill School of Journalism. She began her early career in Events Management working in the fields of publishing and information technology before becoming Director of Events for the United Fresh Produce Association in Washington,DC.
After taking a career hiatus to focus on family life; she joined the Chesapeake Think Tank and now works as a Lead Project Manager for the company. Joelyn serves as a Character Counts Coach for Queen Anne's County Public Schools and enjoys her time mentoring youth on the qualities and importance of good character.
Joelyn is Mom to three beautiful daughters and lives with her husband on Maryland's Eastern Shore. If she has free time, she enjoys spending it with family and friends, reading and gardening.